Copper Bird Feeders
Bird feeders are not just functional - they can also be works of art, like this beautiful handcrafted castle bird feeder.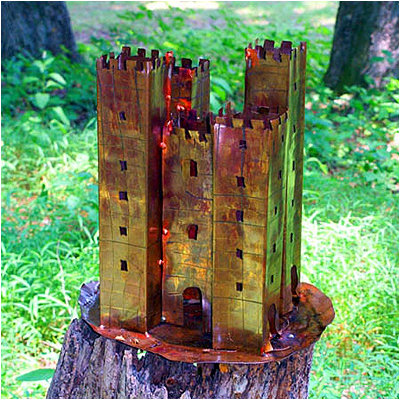 Was:
$369.99
Now:
$356.99
Can be filled by pouring feed through the top//Decorative Bird Feeder//Freestanding//Brown//Metal//Copper//United States//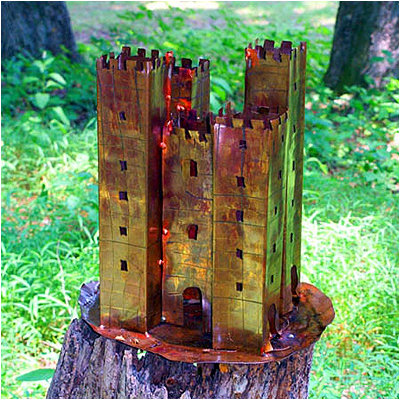 Was:
$285.99
Now:
$284.99
A work of art, this hand-crafted solid copper castle bird feeder is a beautiful addition to your outdoor living space. Harvey Gallery are designed to withstand time and the elements.
$46.95
Here's an all-in-one gift guaranteed to delight bird lovers - an unusual and ingenious feeder with seed! It makes feeding birds neater, easier, and more efficient than ever: simply lift the rain-shedding roof and slide in a seed cylinder. The feeder's wire grid encloses the seed, discouraging squirrels while making an easy meal for climbing or perching birds. A catch tray at the base reduces waste and drainage holes prevent water from pooling. Strong steel construction with handsome copper plating and black matte powder-coating for years of enjoyment. Feeder is powder-coated steel, stainless steel, copper plating 9" in diameter overall x 10" H plus handle Holds one 4" x 7-1/2" H molded seed cylinder Includes one Wild Bird Feast Seed Cylinder: pecans, black oil sunflower seeds, sunflower hearts, white millet, gelatin Additional seed cylinders sold separately