Handmade Garden Art
Harvey Gallery's handmade sculptures, fountains and bird baths, are beautiful works of art, which are made to last.
$399.99
An elegant birdbath to compliment any garden! The cattail pattern is fabricated from heavy steel and welded into a tripod pedestal, allowing the flurry of cattails to be appreciated from all angles. The 38" birdbath pedestal includes your choice of a shallow frosted glass bowl or a deep polished copper bowl. Although a true attention-getter as a birdbath, the pedestal and bowl are equally at home indoors or on a patio filled with fruit, candy or floating candles. Handcrafted in the USA.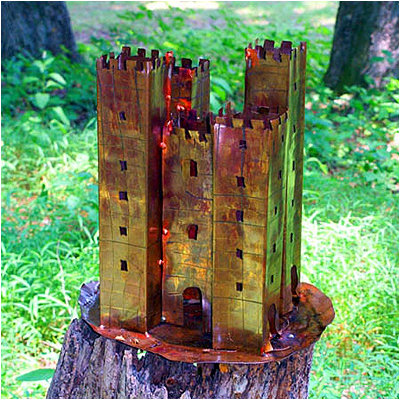 Was:
$369.99
Now:
$356.99
Can be filled by pouring feed through the top//Decorative Bird Feeder//Freestanding//Brown//Metal//Copper//United States//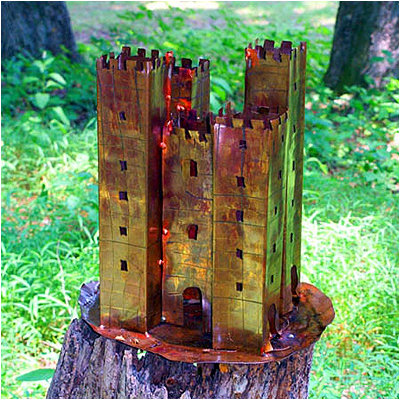 Was:
$285.99
Now:
$284.99
A work of art, this hand-crafted solid copper castle bird feeder is a beautiful addition to your outdoor living space. Harvey Gallery are designed to withstand time and the elements.